High key and low key lighting are two important techniques utilized in photography and film to portray varying moods and emotions. Both methods manipulate light and contrast to produce distinct visual effects, with each having its unique applications and creative possibilities.
High key lighting is characterized by bright, well-lit scenes, minimal shadows, and an overall light tone. This technique can create a cheerful, energetic, or lighthearted atmosphere, making it an excellent choice for projects such as corporate videos, commercials, and lifestyle photography. On the other hand, low key lighting employs more significant contrast between dark and light areas, with most of the scene cast in shadow. This approach is suitable for generating dramatic, intense, or mysterious vibes, often seen in edgy art house films and moody portraits.
Understanding the nuances of high key and low key lighting is crucial for photographers and filmmakers looking to communicate ideas effectively. With proper knowledge and practice, these lighting techniques can significantly enhance the visual storytelling and overall aesthetic of a project.
High Key Photography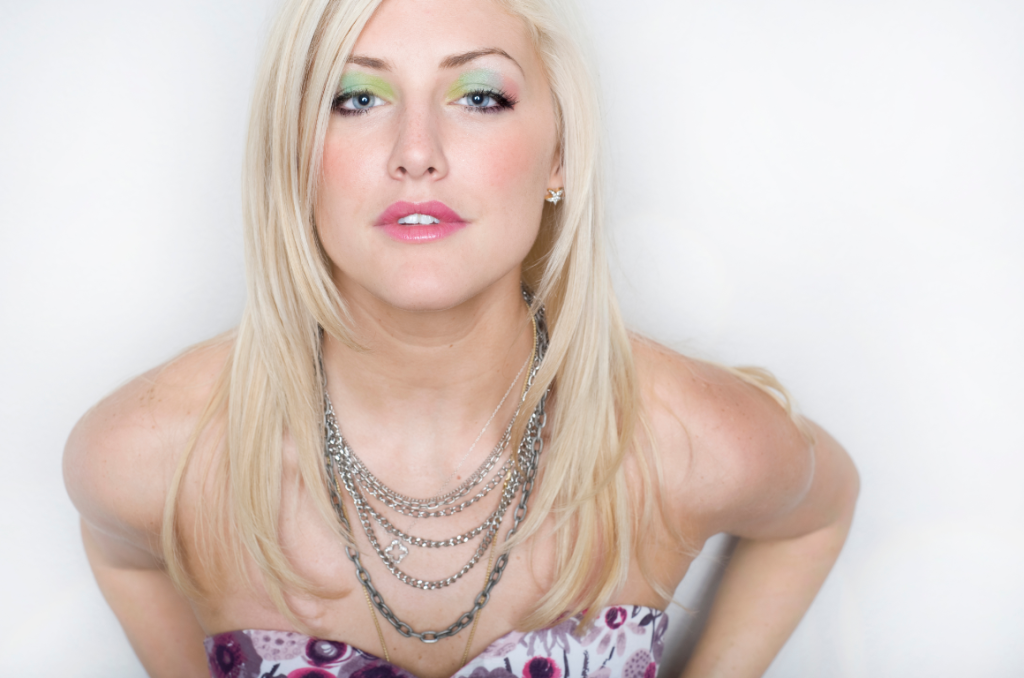 Characteristics
High key photography is a style that typically features bright, evenly illuminated images with minimal shadows and a near-white background. In this style, the subject is correctly exposed, and most of the data is on the right side of the histogram. Unlike low key photography, high key images do not have a full tonal range, focusing instead on the lighter side of the spectrum. It is essential not to confuse high key with overexposure, as the subject should still be well-defined and properly exposed.
Usage
High key photography is commonly used in studio settings where photographers have complete control over lighting conditions. This is achieved by strategically placing multiple light sources to reduce harsh shadows and create a vibrant atmosphere. However, high key photography can also be achieved outdoors by taking advantage of natural light, especially during mornings or late afternoons when the light is soft and well-diffused. Photographers can also use a reflector to bounce light back onto the subject and minimize shadows. Additionally, post-processing techniques such as adjusting exposure and contrast or removing unwanted shadows can be used to enhance the final result.
Applications
High key photography is a popular choice in portrait photography as it creates a flattering and uplifting mood, making the subject appear more positive and full of life. It is also used in product photography to accentuate the product's features and create a clean, minimalist background. Additionally, high key photography is used in fine art to emphasize specific elements or create a dream-like atmosphere. Overall, high key photography is an artistic choice that can be used in both studio and outdoor settings to create bright, vibrant images with minimal shadows, conveying an uplifting and positive mood.
Low Key Photography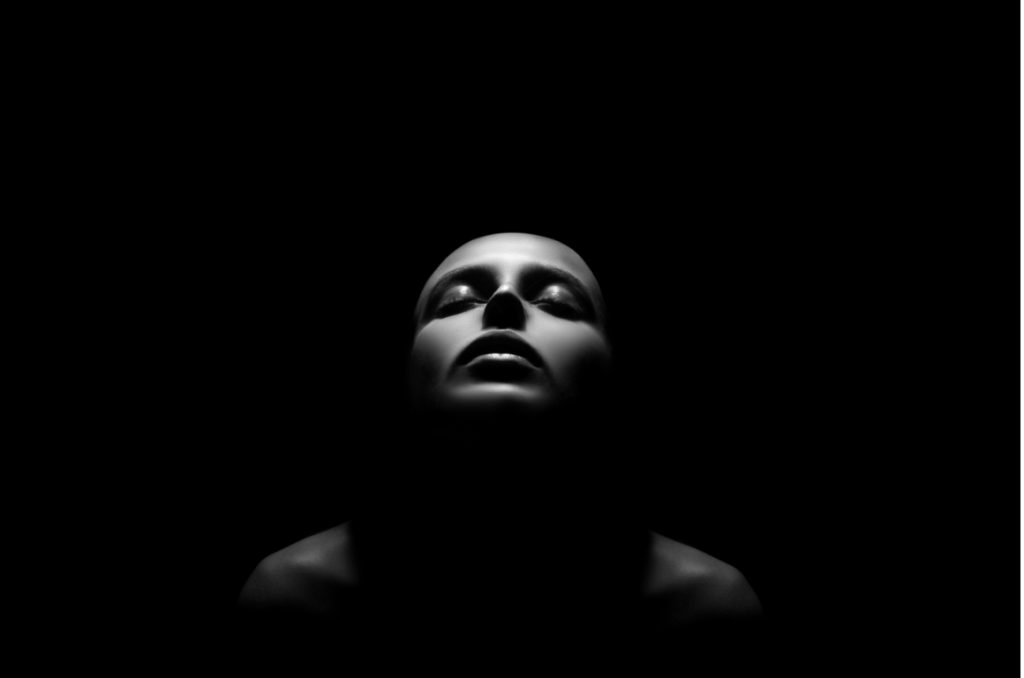 Characteristics
Low key photography is a technique that features predominantly dark tones and shadows. This style of photography emphasizes the use of lighting to create a dramatic and moody atmosphere within the image. The key elements consists of a dark background, minimal light sources, and strong contrast between light and shadow. In low key photography, the subject is often illuminated by a single light source, which highlights specific areas while leaving the rest in shadow. This creates a sense of depth and dimension, drawing attention to the subject and evoking a sense of mystery.
Usage
In order to achieve the desired low key effect, photographers can use various strategies. Some common techniques include using a dark background to absorb light, positioning the light source at a distance or from a specific angle to create directional lighting, and employing light modifiers like softboxes or umbrellas to control the spread of the light. Photographers need to consider factors such as light balance, shadow, direction, and intensity to achieve their desired effect.
Applications
Low key photography is particularly popular in portrait photography, where it can evoke a sense of drama, intimacy, or emotion. Additionally, low key lighting can be applied in other genres such as still life, product photography, and fine art photography. The technique can be used to emphasize critical elements in the image and create a striking visual impact. In some cases, low key photography is employed to accentuate the texture and details of the subject or to create a specific atmosphere in the image.
By carefully manipulating light and shadow, photographers can harness the power of low key photography to create visually striking images that engage the viewer's attention and emotions.
Related: Balancing in Photography: Tips for Perfectly Balanced Shots
Differences and Comparison
Lighting
In high key lighting, the scene is lit brightly, often with a white or light background, minimizing shadows and dark areas. This technique is frequently used in portrait and product photography, providing an airy, upbeat appearance. On the contrary, low key lighting uses darker backgrounds and deliberate shadows to create a more dramatic and moody atmosphere.
High key lighting: Bright, minimal shadows, white or light background
Low key lighting: Dark, pronounced shadows, dark background
Mood and Emotion
The mood and emotions conveyed by high key and low key lighting differ significantly. High key lighting often evokes feelings of happiness, optimism, and light-heartedness, making it suitable for creating cheerful and uplifting images. It is commonly used in fashion editorials, advertisements, and some types of portrait photography.
On the other hand, low key lighting creates more dramatic, intense, and moody visuals, suitable for conveying tension, mystery, or seriousness. It can be effectively utilized in genres like film noir, horror, and thriller cinematography, as well as certain styles of portraiture.
High key lighting: Happy, optimistic, light-hearted
Low key lighting: Dramatic, intense, moody
Techniques and Tips
High Key Lighting Setup
To achieve a high key lighting effect in photography, it's important to begin with a well-lit background. Start by placing your main light source, such as a softbox or studio light, in front of your subject and slightly to one side. Using a fill light or reflector, illuminate the other side of the subject to minimize and soften shadows. This helps in creating an upbeat, bright-and-airy type look.
Additionally, don't forget to light the background evenly. Make sure the background is overexposed by at least two stops to achieve a pure white effect. Be cautious when positioning the light sources to avoid unwanted flare on your camera lens.
Low Key Lighting Setup
Low key lighting, conversely, focuses on creating a more dark and dramatic mood through the use of shadows and contrast. Begin by using a single main light source, such as a spotlight or directional softbox, placed to one side of the subject. By doing so, you introduce strong shadows on the opposite side.
To enhance the desired dramatic effect, consider using a black background or one that is underexposed by a few stops. This will ensure that the environment remains dark and the focus is solely on the illuminated subject. Additionally, utilize flags, grids, or barn doors to control the light and prevent it from spilling onto the background.
When setting up your camera, experiment with different apertures and shutter speeds to find the ideal balance between exposure and contrast. Also, pay attention to the position and intensity of your light source to manage the shadows' depth and sharpness.
Post-Processing
High Key Adjustments
High key photography is characterized by bright, well-lit images with minimal shadows and a predominantly white or light background. To achieve this effect in post-processing, follow these steps:
Brightness & Contrast: Increase the brightness and adjust the contrast to create a well-lit ambiance. Ensure that the subject remains the main focus without being washed out by the light.
Highlights & Whites: Boost the highlights and whites to help create a predominantly white or light background without losing important details.
Shadows & Blacks: Reduce the shadows and blacks, effectively minimizing the dark areas, while still maintaining some contrast.
For a more advanced technique, you can also work with the histogram to control the tonal range of your image.
Low Key Adjustments
Low key photography, on the other hand, relies on deep shadows, high contrast, and a predominantly dark mood. Here are some adjustments to achieve this effect:
Brightness & Contrast: Lower the brightness and increase the contrast to create a darker atmosphere. Ensure your subject has proper separation from the background and doesn't merge into the shadows.
Shadows & Blacks: Deepen the shadows and blacks to create a more pronounced contrast and dark atmosphere.
Highlights & Whites: Tweak the highlights and whites minimally, ensuring they don't overpower the darker areas.
Using an external light source such as a flash can make achieving low key effects easier when shooting, reducing the need for extensive post-processing.
Remember to experiment with different post-processing techniques to find the perfect balance between high key and low key adjustments for your images. The key lies in understanding the desired effect and making the necessary adjustments accordingly.
Conclusion
In the realm of photography, high key and low key lighting play significant roles in achieving various effects and emotions within an image. Both lighting styles have their own strengths and applications, making them essential tools for any photographer's toolkit.
High key lighting, which is characterized by its bright and airy appearance, can convey a positive feeling in photos. This approach is particularly suitable for color and black and white images, as it reduces contrast between darker and brighter areas. Some common uses for high key photography include portraits, fashion, and product photography.
On the other hand, low key lighting creates images with strong contrasts and shadows. This approach usually employs a single light source and often results in a more dramatic and moody atmosphere. Popular applications for low key photography are in genres such as film noir, dramatic portraiture, and fine art.
In summary, the choice between high key and low key lighting depends on the desired effects of the photographic project. By understanding the differences between these two lighting styles and how they can be implemented, photographers can effectively create captivating images that resonate with their intended audience.
Frequently Asked Questions
How is high key lighting used in film?
In film, high key lighting is often employed in scenes that require a positive, light-hearted, or innocent mood. It helps to emphasize colors and reduce harsh shadows, making the visuals appear more vibrant and inviting. Scenes with high key lighting typically involve settings with abundant natural light or controlled studio lighting setups. Adobe recommends combining multiple light sources to create an even illumination without too much contrast.
How does low key lighting contribute to the mood of a scene?
Low key lighting enhances the mood of a scene by creating dramatic shadows and highlighting contrasts, resulting in a more intense and emotional atmosphere. It is often used to emphasize the emotional weight of a scene or to reinforce a sense of tension and mystery.
Which genres typically use high key or low key lighting?
High key lighting is more common in genres such as romantic comedies, sitcoms, and children's programming, where a bright and cheerful atmosphere is desired. Conversely, low key lighting is frequently used in genres like noir films, horror, and thrillers, where a darker, more suspenseful, and dramatic mood is crucial to the narrative.
Related: What is Unity in Photography? (The Key to Stunning Images)