Attending a concert is an amazing experience, but photographing one is even better! Whether you're snapping photos of your favorite bands or just trying to capture the energy of a live show, concert photography is an exciting way to express yourself artistically.  In this guide we'll be discussing the basics of how to become a concert photographer. So, let's get started!
Getting Started in Concert Photography
To get started in concert photography, it's best to start small. Look for local shows that you can attend and practice photographing them. This will help you develop your skills and gain confidence. Once you feel comfortable photographing live shows, you can start looking for bigger opportunities in the music scene. You may even be able to get a photo pass to shoot bigger bands, which can be a fantastic way to build your reputation as a concert photographer.
How To Get a Photo Pass for Concerts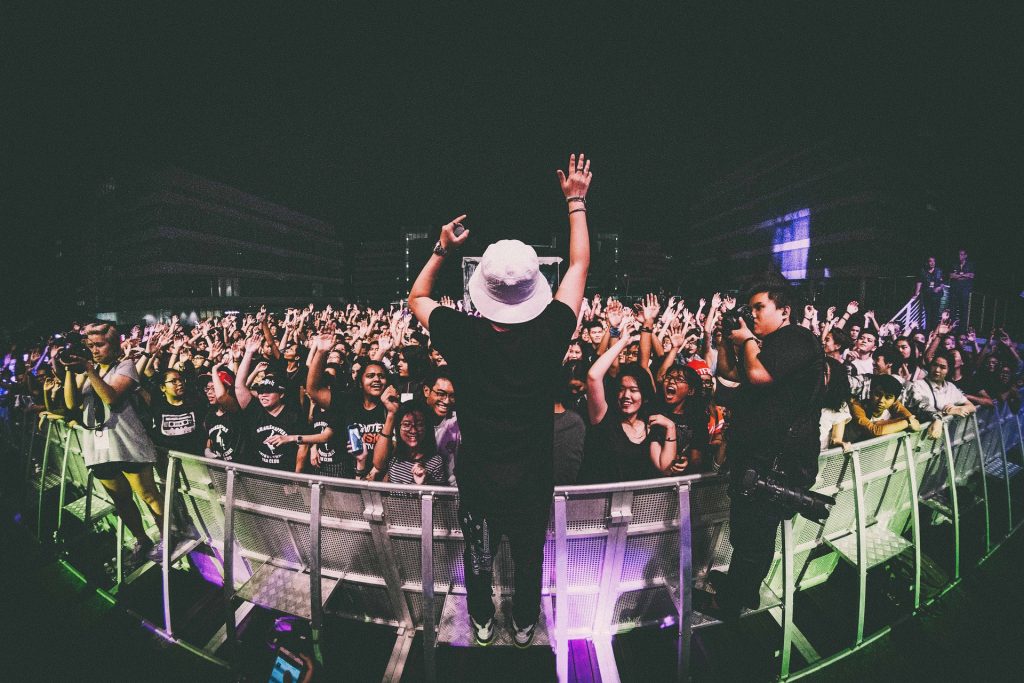 You may be wondering how to obtain a photo pass and get access to music events. The good news is that most venues and artists offer passes for music photographers, especially for bigger shows. The best way to get your hands on one of these passes is to contact the venue or artist directly and inquire about photographing the show.
Typically, you won't need a photo pass for smaller shows, but it's always a good idea to check with the venue in advance to see if they have any specific guidelines or requirements for photography. If you do need a pass, don't be afraid to reach out to the venue or artist and ask for one. They will usually provide you with a pass if they approve your request, which will give you access to the photo pit and other areas designated for photographers.
Build a Concert Photography Portfolio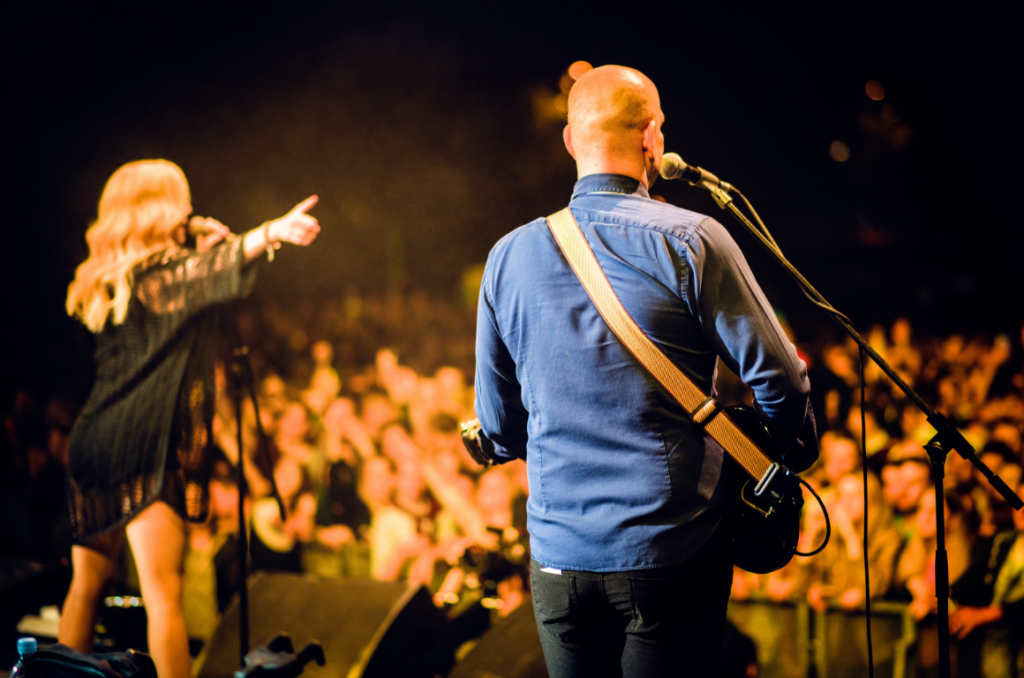 Once you've started to photographing concerts, it's time to start building a professional portfolio. This will show off your skills as a music photographer and help you attract new jobs and  opportunities. There are a few ways you can create a portfolio for your concert photographs:
Photography Website: Building a website is a great way to showcase your online portfolio and reach potential clients. You can easily create a website using website-building platforms like SmugMug, Wix, or Squarespace.
Social Media: You can also build an online portfolio by posting your photos on social media platforms like Instagram, TikTok and Facebook. This is a great way to get noticed by potential clients and grow your network of contacts.
Printed Portfolio: If you'd like, you can also invest in a printed portfolio. Having physical copies of your photos is a great way to show off your work and impress potential clients.
Concert Photography Jobs
Once you've built a great portfolio and perfected your music photography skills, you may be wondering how to start making money with it. Let's take a look at how you can monetize your talent.
Concert Photography Gigs
To find paid concert photography gigs, networking with local bands, promoters, venues, and other photographers is key. You can also post concert photos on social media, such as Instagram and Twitter. Building a strong portfolio and showcasing your unique style can help you stand out and attract potential clients. Additionally, attending music festivals and concerts can provide opportunities to connect with music industry professionals and potentially land paid gigs.
If you are interested in becoming a full-time concert photographer, the best way is to build a strong portfolio and submit your work to music magazines and publications. Typically, most companies don't hire full-time concert photographers, but instead hire freelance photographers for specific gigs.
Salary for Concert Photography
Concert photographers can earn varying amounts of money depending on their experience, the type of photography they do, and the gigs they take on. According to ZipRecruiter, the average hourly wage for a concert photographer is $20, with a salary range of $9.62 to $33.89 per hour. However, freelance concert photographers can make anywhere from $50 to over $1,000 per event, with additional income opportunities from selling prints and stock photos.
Overall, concert photography can be a lucrative and rewarding career for those with a passion for music and photography. By building your skills, networking, and promoting yourself, you can turn your love of music and photography into a fulfilling profession.
Concert Photography Equipment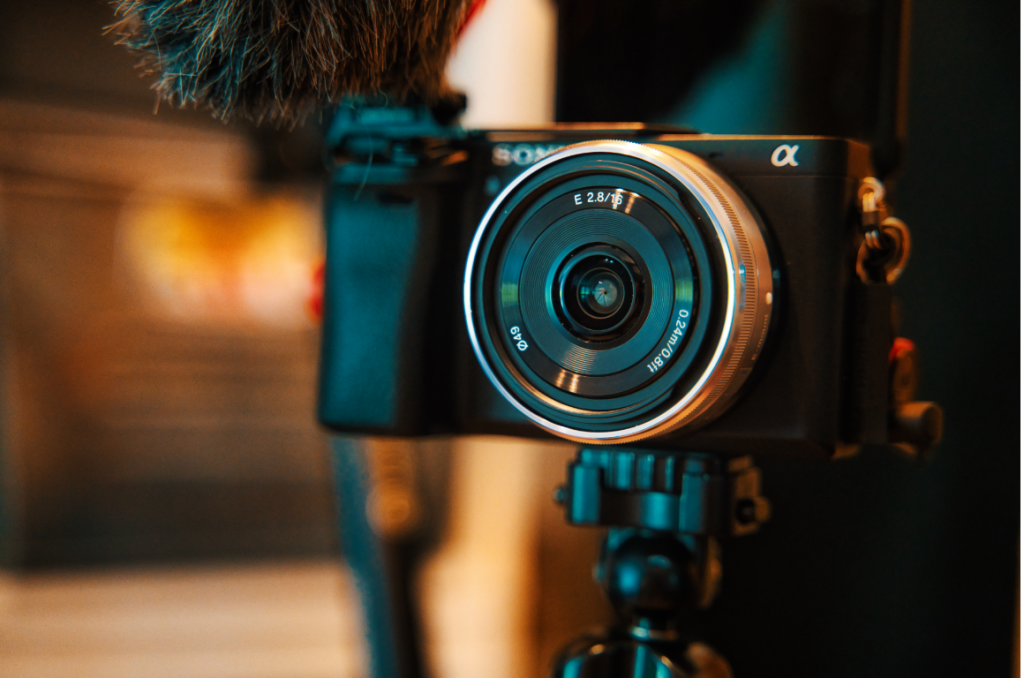 To capture the atmosphere of a concert, investing in a good quality digital camera with low light capabilities is essential. A wide-angle lens is also important to capture the entire stage and crowd, while a tripod can help steady your shots and take panoramic shots of the crowd or stage. Here's a list of equipment we recommend for concert photography:
Digital Camera: A digital camera with a good quality sensor and low light capabilities is essential for capturing the atmosphere of a concert.
Wide-Angle Lens: A wide-angle lens is great for photographing large crowds or for photographing bands from the back of the room.
Telephoto Lens: A telephoto lens is great for photographing performers from a distance, as well as capturing close-up shots of musicians.
Tripod: A tripod is essential for getting steady shots at a concert. It can also be used to take panoramic shots of the crowd or stage.
Accessories: Other accessories like memory cards, batteries, and a camera bag are also important to have when photographing concerts.
Camera Settings for Concert Photography
The main challenges in photographing concerts are low light and fast-moving action. To get the best results, practice adjusting your camera settings in various lighting conditions until you can consistently get sharp, clear images.
In order to get the best photos, it's important to understand how to adjust your camera settings for concert photography.
Shutter Speeds: It's important to use a fast shutter speed (1/200 or faster) in order to freeze the action of performers on stage. This will also help you capture sharp, clear images in low light.
Aperture: A wide aperture (f/2-4) is ideal for photographing concerts as it will allow more light into the camera. This will help you capture sharp images in low light conditions.
ISO: The ISO setting should between 1600 and 3200, depending on the lighting in the venue. A higher ISO will allow you to capture more light, but can also introduce noise into your images.
White Balance: The white balance should be set to auto, which will help ensure accurate tones and colors in your images.
Concert Photography Tips
Capturing great concert photos is a combination of preparation and experimentation. Here are a few pieces of advice to help you capture the best photos at a concert:
Get There Early: One of the best ways to get great concert photos is to arrive early. This will give you time to scout out the best locations for photographing the stage and crowd, and get your camera set up.
Experiment with Angles: Concert photography is all about experimenting with angles to capture the energy of a show. Try photographing from different angles, and don't be afraid to get creative!
Capture the Atmosphere: The atmosphere of a concert is just as important to capture as the performers themselves. Look for interesting shots of the crowd and the stage, as well as musicians interacting with each other.
Don't Use Flash: Flash photography is not allowed in some venues, and it can be distracting to the performers. Instead, use your camera's natural light capabilities and a fast lens to get good quality images.
Related: 12 Concert Photography Tips to Capture the Perfect Shot
Frequently Asked Questions
How to become a concert photographer with no experience?
To get started in concert photography with no experience, it's best to start small by attending local shows and practicing photographing them. Offer to photograph small gigs for free or at a reduced rate to build your portfolio and practice your skills. Network with industry professionals, promote yourself online, learn from others, and be persistent. Once you feel comfortable photographing live shows, you can start looking for bigger opportunities in the music scene, and with time and effort, you can work your way up to bigger and better gigs.
How do I edit concert photos to make them look good?
Adobe Lightroom and Photoshop are two popular photo editing applications in the industry, each with its own unique purpose. Lightroom is designed specifically for photographers and offers quick adjustments to photos, presets, and sliders. On the other hand, Photoshop is ideal for creative projects and can manipulate and enhance images, edit photographs, and create artwork from scratch.
For concert photography editing, we recommend starting with Lightroom and then using Photoshop for more creative projects. Editing tips include adjusting contrast, saturation, shadows, and highlights, using the crop tool for interesting compositions, selective editing, and experimenting with different effects and filters. Lightroom presets can also save time when editing a large number of photos.
Where can I find online concert photography classes?
There are many online photography courses that can help you become a better concert photographer. CreativeLive, Skillshare and Udemy are some of the most popular course platforms that offer courses on concert photography. MasterClass also has a photography course with Annie Leibovitz, who was Rolling Stone magazine's chief photographer for many years.
What are some books on concert photography?
If you are interested in learning more about concert photography, there are many books available on the subject. Here are a few of our favorites: All Access: Your Backstage Pass to Concert Photography and Concert and Live Music Photography: Pro Tips from the Pit.
With the right skills and a bit of practice, you can start photographing concerts in no time. Take advantage of the resources out there and you can become a successful concert photographer.
---
Last Updated on November 8, 2023 by Zazoosh